About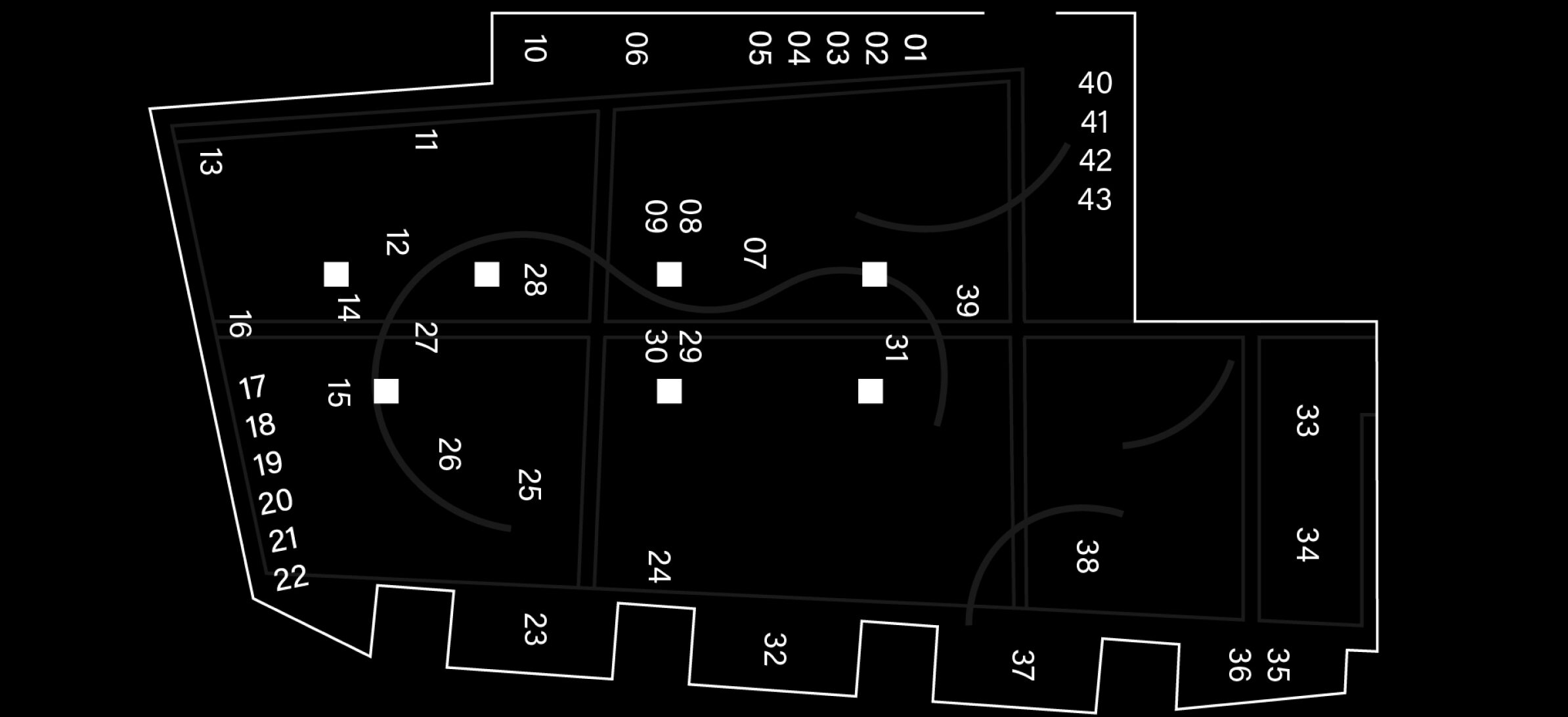 Welcome in
our atmospheres.
Shapes and spheres. Forms and layers. Movement and flow. Atmospheres are all the things you cannot see. Constantly changing, they blend into each other. Creating moods and feelings. They surround and link us. With all our experiences and strengths. With combined forces we leave the superficial and dive deep into the unknown. We are CMSI21 – communication, sound, media and interaction design students. Over 50 diverse people with a wide range of experiences and expertises. Together we set up an exhibition, presenting our works to you. The outcome resembles an aura. A space that radiates a specific mood and makes people laugh, reflect, maybe even cry. It is a new area. Clustered in shape and form. Just like atmospheres.
4 letters + 1 number
=
endless possibilities.
We are CMSI 21
Join forces, promoting strengths and likewise strengthening weaknesses through collaboration and exchange – our four master's degree programs and interdisciplinary study projects make it possible. Sounds exciting? It is. Find out more about the Communication, Media, Sound and Interaction Design masters programs below.
Communication Design
Visualizing information with impact: Communication designers conceptualize and design the conveyance of content using the most diverse analog and digital media. The study program focuses on topics such as brand identity, editorial design, typography, print and digital production, campaigning strategies and visual aesthetics.
Media Design
Creating digital narratives: Media designers create narratives for media channels in the field of time-based media. Storytelling is the core of their work – it is the substance that comes to life in the various media that Media designers work with: video and film, motion graphics, 2D and 3D animation as well as 360° visualization. They blend real scenes and virtual elements and thus create immersive and augmented experience zones.
Sound Design
The designing of and with sound forms the core of this inter-university course. You will develop detailed knowledge of the artistic design knowledge of the artistic design, media-enabled preparation and technical processing of sound as well as semantic and psychoacoustic perception. Sound designers create and edit sounds for movies and computer games, audio logos and brand jingles. They make data audible and optimize products' sound. In joint cooperation with the Graz University of Music and Performing Arts, the students also deal with the acoustic environment, soundscapes and sound ecology.
Interaction Design
Designing relations and experiences: Interaction Designers create digital and analog interfaces between people and their environments. In a human-centered approach they define how interfaces are used. The study focuses on topics such as digital product design, user experience design, service design, mobile design, game design and VR/AR/XR design. It is centered around practice-oriented tasks, from their holistic conception to their prototypical application and evaluation. Interaction Designers collaborate interdisciplinary with Communication, Media and Sound Designers.